Have you ever wanted a brighter, whiter smile? Well at Marton Dental Practice we can help. Teeth whitening is an easy and cost effective solution to instantly improve the colour and appearance of your teeth, safely!
We can provide you with a bright smile that leaves a great impression on those around you, and make you feel great about yourself too! If you've lost a bit of confidence because you're aware of your stained or yellowing teeth, you can be sure the team at Marton dental practice will restore and improve them back to sparklingly white!
We use custom made trays for you to whiten your teeth with. For this we need a mould of your teeth. We then show you how the harmless whitening agent is used with the custom made whitening trays. By using this method for only an hour a day you can safely brighten and whiten your smile within weeks!
Why Should I Have My Teeth Whitened?
With age teeth darken, and the only none destructive and safe way to reverse these effects is with teeth whitening.
The procedure is entirely safe and easy to do.
You will need only wear the custom made trays for an hour a day and the procedure should take no longer than a few week!
Once you have your custom made trays you can always top up your whitening in the future with ease.
Whitening won't damage the enamel or gums when used properly.
No other treatment or toothpaste can safely provide the results that teeth whitening can provide.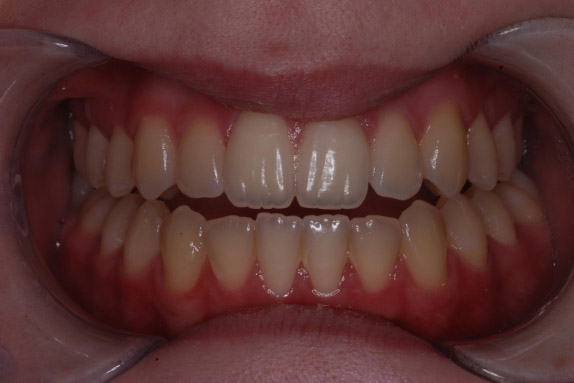 Is Teeth Whitening Safe?
The dentist will first assess your teeth and gums to ensure the treatment can be provided safely for you. If you are suitable then teeth whitening is completely safe when performed by a registered dentist. The whitening agent we use is provided at the correct levels to ensure safety and effectiveness in whitening your teeth. Some patients do have some sensitivity to the gums and teeth while using the gel however this is short term lasting only a few days and will wear off after you stop whitening.